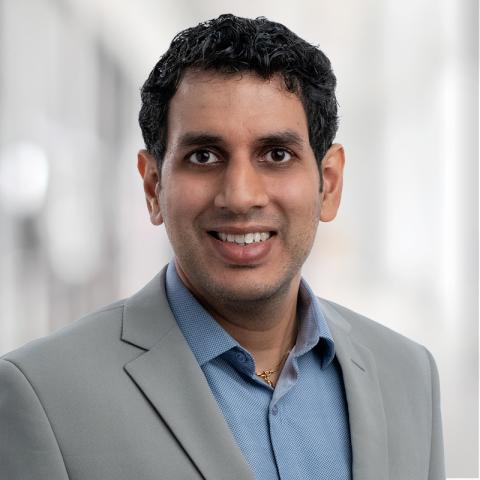 Chirag Parghi
Chief Medical Officer
About Chirag Parghi
As the Chief Medical Officer of Washington Radiology, Dr. Chirag Parghi leads the clinical operations division. And he oversees the development of care coordination programs and the advancement of the company's long-term innovation and research agenda. As a practicing breast specialized radiologist, he also serves as the primary liaison to Washington Radiology's team of premiere sub-specialized physicians.
Prior to his role as Chief Medical Officer, he served the company as the interim Chief Medical Officer. His initial role with the company was as the Director of Breast Imaging for multiple Solis Mammography locations in the Houston region. Solis Mammography is the parent company of Washington Radiology.
Dr. Parghi holds a bachelor's degree in chemical engineering from University of Missouri-Columbia and an M.D. degree from Baylor College of Medicine. He completed his residency in diagnostic radiology at George Washington University and received his fellowship training in breast imaging from Baylor University Medical Center in Dallas. Additionally, he completed an MBA at the University of Houston.
As a vocal advocate for early screening programs, Dr. Parghi regularly speaks to community and media outlets about women's health issues. Though his clinical interests are focused on early breast cancer detection, he also currently serves as an op-ed fellow for Doximity, an online physician community, where he discusses situational healthcare challenges through the lens of a clinician.